Always-On Local Voice RCU Solution
---
Conetents
Benefits of Always-on Local Voice Remote Control
---
The AOV RCU solution can deliver improved experience to users:
No need to find or grab the RCU
No need to push the button for voice control
Instant response – as compared to cloud AI
Lower cost of AI ownership – no need for cloud service
Privacy – no data transmitted to the cloud
The AOV RCU solution can provide the manufacturers with possibility to produce different products:
RCU with advanced features targeting high-end segments
Proprietary keywords & features
Simpler and innovative design – fewer buttons
Comprehensive Always-on Voice RCU Solution
---

By combining TELINK's ultra-low power RF connectivity SoC and 3rd party partner's edge AI processor, this RCU solution features always-on edge voice control with a total system current of as low as 480uA in inference mode and 68uA in standby mode
Features
---
TLSR8278 RF Connectivity
Multi-protocol: Bluetooth LE & RF4CE (IEEE 802.15.4)
Ultra-low power: sleep current <1uA
Support FR1 Single-Layer PCB
Low system BOM
Full-stack SDK
Mature solution adopted by Tier-1 customers
Voice over RF – cloud AI
Near-field to Far-field Offline Voice Interface
Typical working distance: within 3 meters
Offline keyword spotting & speech recognition

Existing demo supports English with global accent
"Keyword + command" continuous detection
Language and keywords are customizable

Model footprint

300KB flash (stored in TLSR8278 and is loaded into the edge AI processor upon power up)

Voice detection performance

Passed "Alexa" mandatory testing
Resources
---
Demo
---
The AOV (Always-On Local Voice) RCU demo kit integrated with Alexa volume control skill is ready for quick system evaluation, it includes:
TLSR8278 Audio RCU
TLSR8278 Dongle (receiver)
Telink Burning Board
USB cable
PC installed with
AAA Batteries
Quick Start
---
Pairing
Step 1: After the RCU is powered on, it will send ADV packet.
Step 2: Plug the dongle into the PC, then press SW2 on dongle board.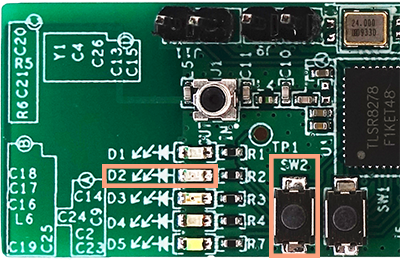 Step 3: Once the pairing is successful, the D2 Red LED on the dongle will light up.
Note:If RCU and dongle have been paired, RCU will directly connect with dongle.
Step 4: Once the RCU enters deep sleep mode, the white LED on the dongle will light up.
---
Demo RCU with "Alexa" Keywords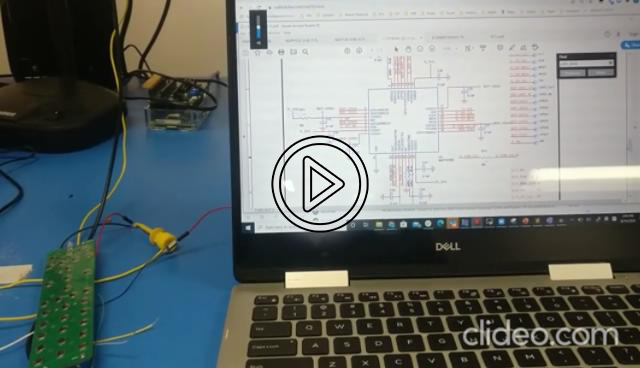 Speak "Alexa, Volume up", the volume will be turned up on the PC.
Speak "Alexa, Volume Down", the volume will be turned down on the PC.
References
---
Reference Design and Demo Kit

Complete hardware and software reference ready for customization
Design consultation and technical support
Please contact Telink sales team or representative for more information, NDA may be required

Battery Life Estimation

Handy tool for system level design

Neural Network Model Training

Customer can do the training by themselves
The 3rd party partner can provides the English Speech training according to customer's spec

Manufacturing and Testing Support

Design consultancy, compliance testing, manufacturing, etc.