Remote Control Solution
---
Introduction
---
Telink chips power remotes for some of the largest smart TV, set-top box, and OTT box manufacturers in the world. Telink have developed multimode solutions that deliver exceptional performance and unparalleled flexibility at an unbeatable price point.
Telink's Flexible Remote Control Product Offering
Part Number

Function
SRAM
FLASH
GPIO
Voice
FR1 1L PCB
BOM Optimization
Status
TLSR9223A
Bluetooth® LE + RF4CE
128K
1MB
26
Y
Y
ES
TLSR9515A
Bluetooth® Dual-mode + RF4CE
256K
1MB
15
Y
Y*
MP
TLSR8273F512ET48
Bluetooth® LE + RF4CE
64K
512K
32
Y
Y
MP
TLSR8270F512ET48
Bluetooth® LE-only
32K
512K
32
Y
Y
MP
TLSR8271F512ET32
Bluetooth® LE-only
32K
512K
19
Y
Y
MP
Telink's multi-standard ultra-low-power IC features flexible configuration variations that are tailored to meet the diverse requirements of clients' remote control products in a cost-effective way. These variations offer different options for supported protocols, memory size, and number of GPIOs, and BOM cost.
Clients who are looking for simple Bluetooth LE-only RCU solutions may choose 8270/8271 chip. Those who want their products to be compatible with multiple protocols may choose the more advanced 8273, 9515, 9223 chips.
With a Bluetooth dual-mode radio, the TLSR951x series support Private Listening (audio streaming) via Bluetooth Classic or Bluetooth LE. (*Some package of TLSR9 support FR1 single-layer PCB. )
Telink Supports Robust Connection with Dual-antenna Design
---
Robust Connection with Dual-antenna Design
Provides enhanced RF performance for RCU usage in complex environment
Small non-line-of-sight OTT boxes
Behind TV streaming sticks
A switching scheme is designed to allow per-packet antenna switching to achieve maximum flexibility and robustness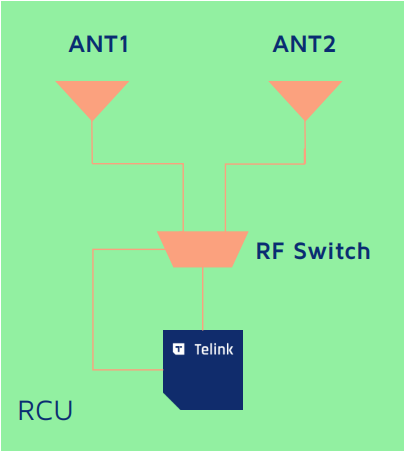 BOM Savings
---
Telink chips minimize total system costs for remote controls, especially it's compatible with single layer FR1 PCBs.
Improved RF design leads to better interference tolerance, which is critical for FR1 PCBs
Corner ground pins make layout for single-layer PCBs much easier
Single-layer PCBs can be an option depending on the actual form factor of the RCU product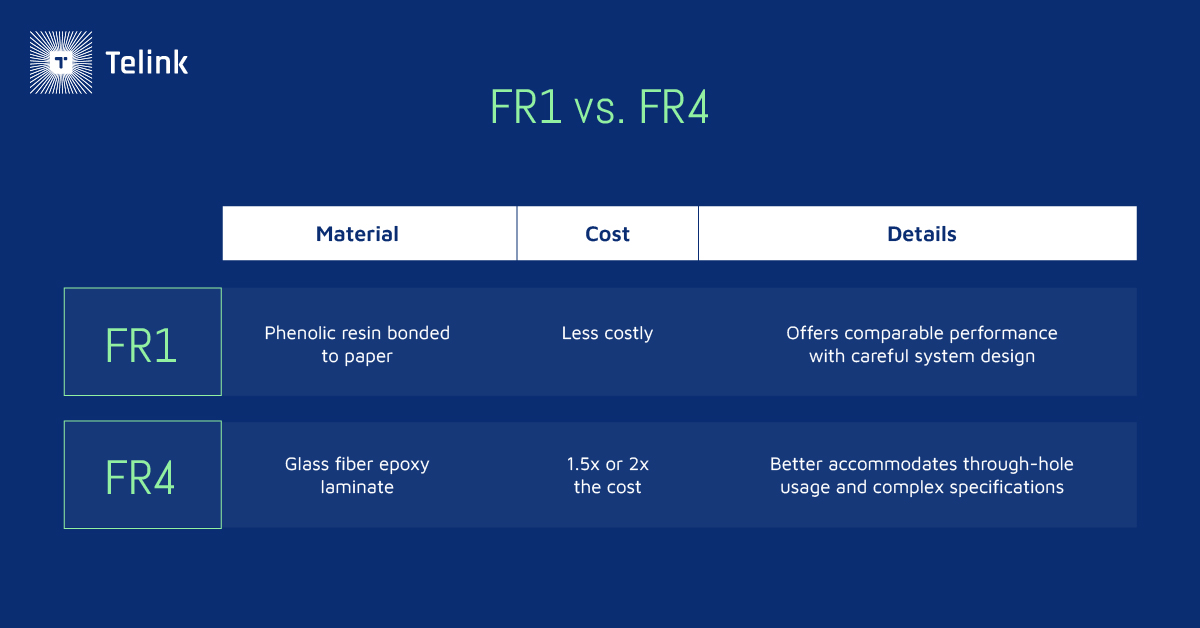 Simultaneous Support for Bluetooth LE and RF4CE
---
Since day one, Telink has been leading the change on IoT connectivity technology innovations that continuously enhance the user experience. Telink's first-of-their-kind multimode chips support multiple modes of RCU operation — Bluetooth LE, RF4CE, 2.4Ghz, and IR — serving as the foundation of universal remote controls for all types of TVs, set-top boxes, and OTT boxes. Our products offer simultaneous support for Bluetooth LE and RF4CE stacks in two modes:
Manual switch mode
Independent application states between Bluetooth LE and RF4CE.
External triggers such as special key combinations can be used to switch between the two protocols.
Automatic switch mode
RCUs are shipped from the factory with built-in support for both Bluetooth LE and RF4CE.
When powered up, RCUs automatically search for either a Bluetooth LE or an RF4CE device to pair with.
Innovation
---
Telink partners with industry leaders to provide RCU solutions featuring local voice recognition:
Allows for near and far field local voice control without the need to access the cloud.
Contact us to learn more about the solution.
Telink supports innovative application cases like private listening via remote control:
Bluetooth dual mode – Classic and LE audio (Broadcast Isochronous Stream).
Contact us to learn more about the solution*. (Current solution based on Bluetooth Classic. Bluetooth LE audio will be FW-upgradable and provides future proof when host is ready.)
Telink combines Energy Harvesting with RCUs to meet demand for environmentally conscious customers:
World-class energy harvesting IC partners.
Holistic solution for energy autonomy.
Provides both multi-chip reference as well as single module product.
Quick Guides to Telink's Remote Control Solutions
---
→ Bluetooth LE + RF4CE Dual-mode RCU Solution
It uses two independent SDKs, which are programmed in different areas of the flash of the IC chip, and the corresponding wireless protocol is started up by configuring the bootloader and then pressing different keys.