Matter Solution
---
Contents
Matter Overview
---
Amazon, Apple, Google, the Zigbee Alliance (rebrands as Connectivity Standards Alliance), and hundreds of other companies work together on an smart home standard with an openness and ambitious attitude.
Formerly known as Project CHIP.
Matter is the unified IP-based connectivity protocol built on proven technologies, helping connect and build reliable, secure IoT ecosystems:

Creates more connections between more objects
Simplifies development for manufacturers
Increases compatibility for consumers

Matter is the foundation for connected things:
Smart home devices should be secure, reliable, and seamless to use.
Enables communication across smart home devices, mobile app and cloud services.
To define a specific set of IP-based networking technologies for device certification.
Matter allows to build devices that are compatible with smart home and voice services such as Amazon's Alexa, Apple's Siri, Google's Assistant, and others:
Common App Layer + Data Mode
IPv6-based
The first specification release of the Matter protocol will

run on Ethernet, Wi-Fi and Thread network layers
use Bluetooth Low Energy for commissioning

High Security
Open-source for all developers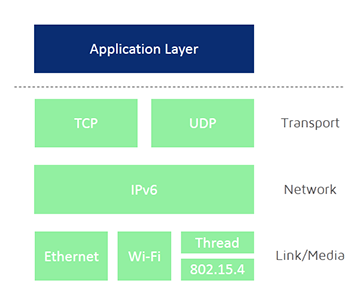 Typical Applications
Telink Provides Matter Solution
---
As a member of the Connectivity Standards Alliance, Telink is committed to support Matter connectivity standard to increase compatibility among smart home devices.
Lighting Example Demo
---
Features
Static thread commissioning
Control lightbulb state via onoff cluster
Control lightbulb brightness via levelcontrol cluster
Get lightbulb state
Factory reset
---
Material List
To run lighting example you will need:
Telink B91 Development board.
A border router board such as Raspberry-Pi for Matter processing and networking.
A dongle - radio co-processor device which takes care of the wireless communications operated by the border router. You can use B91 Development Board as RCP.
A desktop or laptop with a Linux development environment.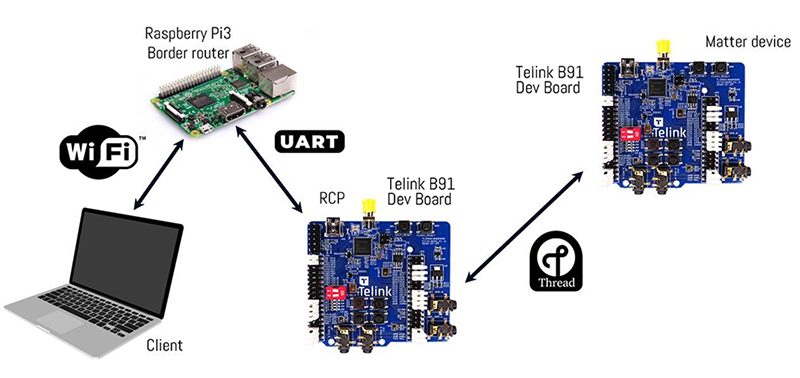 ---
Architecture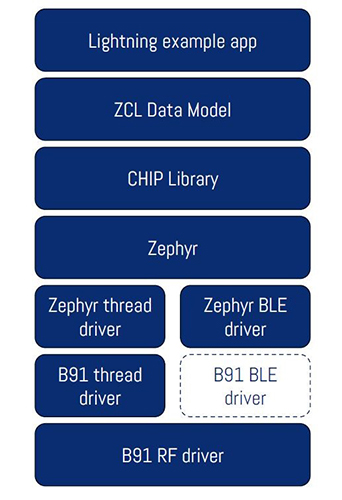 ---
Data Model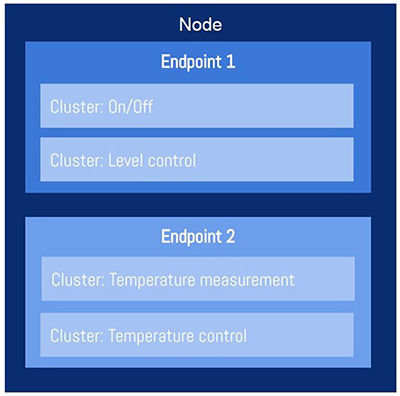 Node represents physical or logical device
Endpoint represents device function such as lightbulb or temperature control
Cluster represents function property
Each cluster contains set of attributes specific for that cluster
---
Additional Resources
Telink lighting example is available at Official Matter Repo. The examples provide a step-by-step guide to successfully set up the environment and run the code.